Formulation Guide
Formulation

Moisturizing Cream

Application

Skin Care

Typical Formulation Ingredients
Phase
Ingredient
Quantity (%)
Effect
A
TP 9041

1.5

Emollient

TP 3196

2,0

Emollient

TP PO 01

1.5

Anti-aging, Moisture, Repair skin

Polyglycerol-3 Diisostearate

0.3

Emulsifier

B
TP HA 92

0.2

Moisture

Glycerol

3.0

Moisture

Deionized Water

Top 100

Solvent

C

Preservative

Q.S.

INCI Name:

TP 9041: Cyclopentasiloxane (and) Dimethicone Crosspolymer

TP3196: Carprylyl Methicone

TP PO 01: Sacha Inchi Oil

TP HA 92: Sodium Hyaluronate
TINPHY Water Cream is used Silicone Elastomer and Octyl Silicone Oil as foundation. And with the help of Polyglycerol-3 Diisostearate's special emulsified ability, it forms a critically stable system in the formula. TINPHY Water Cream can maintain its stability in common conditions while water can easily burst out when applied on the skin. Besides having typical moisturizers like Sodium Hyaluronate, glycerin and etc, it also contains the natural plant oil --- Sacha Inchi Oil.

The appearance of Water Cream is milky white, soft and crystal, with the unique aroma of Sacha Inchi Oil, it leaves your skin the refreshing and delighting sense of plant and nature.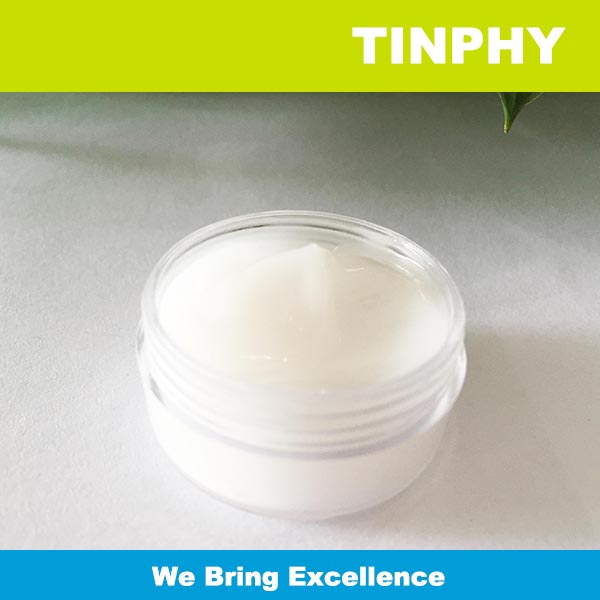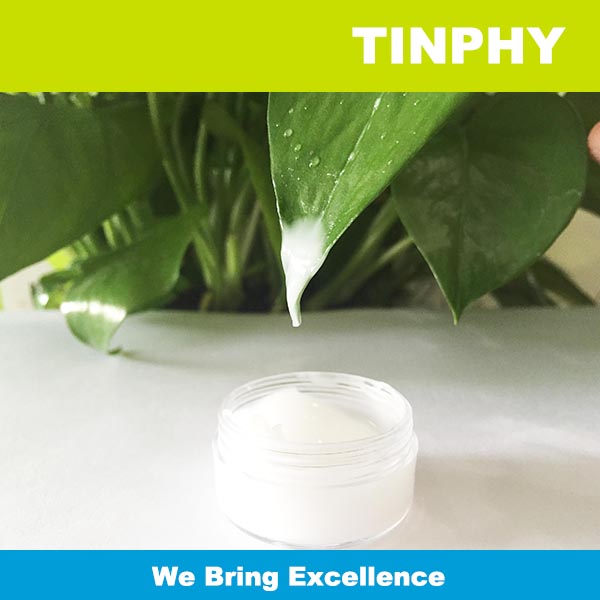 Features:
1.Sacha Inchi Oil. It contains over 92% of unsaturated fatty acid with excellent anti-aging, regenerating and moisturizing performance. It can easily penetrate into the skin and be absorbed.
2.Excellent water bursted-out ability. The content of water in formula is over 90%, water will burst out and spread to the surface when applied on the skin, giving you the cool and moisturizing skin feel. It is especially suitable for the region with hot weather.
3. Silky smooth skin feel. As the applications of Silicone Elastomer, Octyl Silicone Oil and Sacha Inchi Oil provide the cream outstanding spreadability, it will form a permeable film on the surface after water dispersed and bring the skin silky and smooth feel.