China and Australia signed a free trade agreement on Wednesday after a decade of negotiations, covering areas including a simplified review procedure for investments, most-favored-nation status and easier market access to service sector.

Under the agreement, 85.4 percent of goods traded between both sides will cut tariffs to zero immediately. About 97 percent of Australian exports to China will be tariff free following the designed timeline step by step. There will include many agricultural products such as beef, dairy and wine. Australia will eventually reduce tariffs to zero on all goods imported from China.

We believe that the cooperations between countries will surely strengthen business development between enterprises.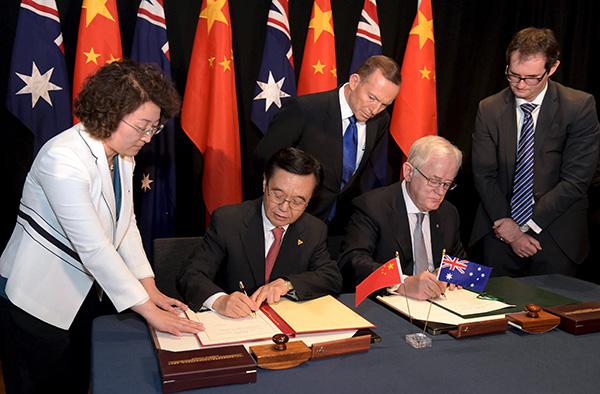 Originally Reported:
http://www.chinadaily.com.cn/bizchina/2015-06/17/content_21027815.htm